Jun 08, 2020 - Jun 11, 2020
New Orleans
444 St Charles Ave
New Orleans, LA 70130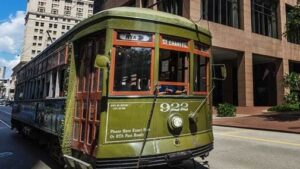 PLANC 2020 will be held in New Orleans from June 8 to June 11. The MAPLA conference will NOT be held in 2020, but will resume in September 2021.
We (the MAPLA Board) want as many of you to be able to attend the conference as possible.  To that end, MAPLA is providing scholarships to MAPLA members and MAPLA region pre-law advisors to cover (at least some of) the costs of attending the conference.
Please note the following:
Scholarship applications must be completed by March 13, 2020
Scholarship winners will be notified of their award by March 20, 2020.
Scholarship winners must register for the conference by April 1, 2020 in order to take advantage of the early bird conference registration fee.
The maximum scholarship award is $2,000.
Additional details/scholarship requirements can be found on the Google form.