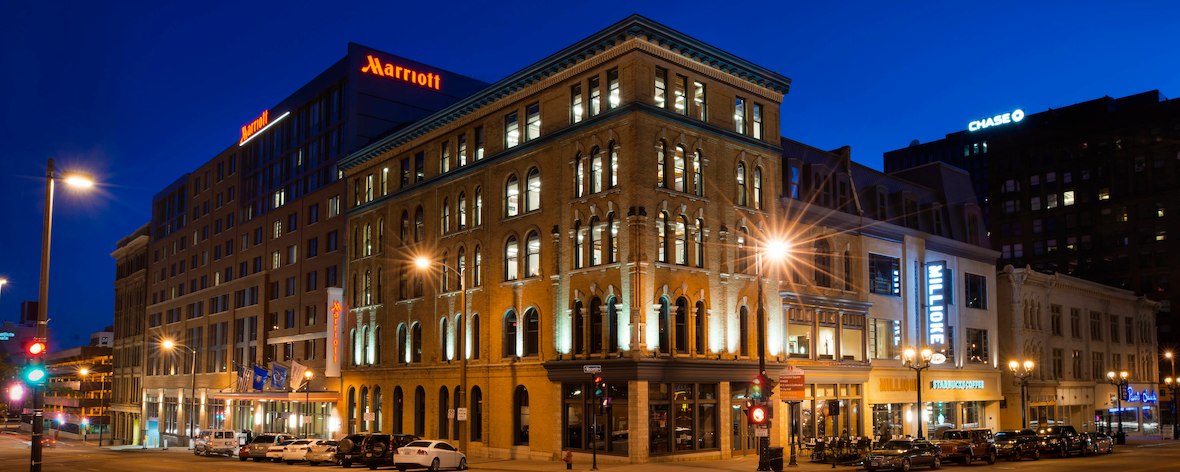 Location: Marriott Milwaukee Downtown, 323 East Wisconsin Avenue, Milwaukee, WI 53202. Phone 414-278-5999
A block of rooms has been reserved for MAPLA for Wednesday, Thursday, and Friday nights for $165 per night + 15.1% tax (reservations must be made by August 12th at 5pm to qualify for that rate, so reserve early!)
Valet parking is available through the hotel for $34 per night, or you can self-park one block away for $23 per 24 hours. The self-park ramp can be found here at 520 N. Milwaukee St.
To reserve: Click below for the MAPLA specific reservation site, or call the hotel directly at 414-278-5999 and indicate that you are with the MAPLA group.
NOTE: The main entrance for the hotel is located on Milwaukee St., around the corner from the hotel address.